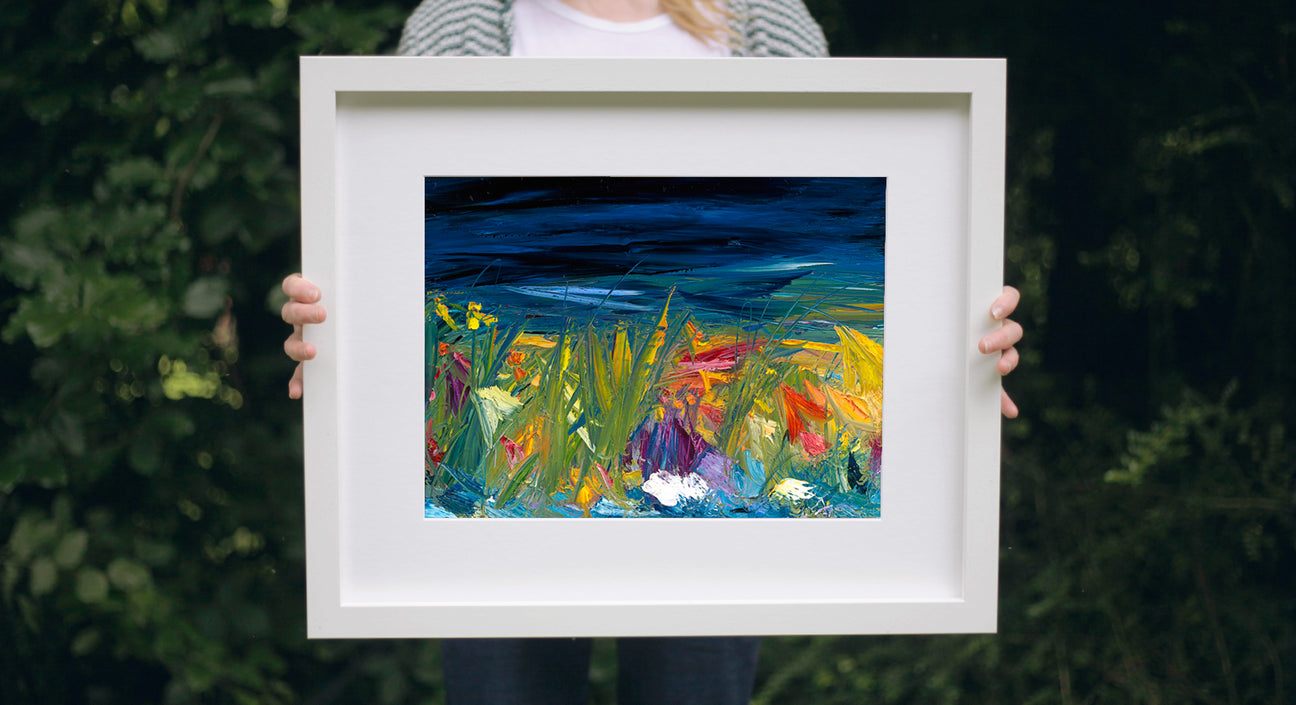 The inspiration
I love the September bogland landscape in the West of Ireland. The light at that time of the year is spectacular and the colours of the bogland come startling alive in it. This particular September piece was painted to the music of fiddler Caoimhín Ó Raghallaigh playing a lullaby called Dún do Shúil which translates as Close your Eyes. I just love painting to music.
Handmade at home
Each print is lovingly assembled by me at home in Roscommon. I sign and number each one, mount it in a beautiful frame, and attach a written note describing the inspiration.
Shipping and Returns
Our aim is to have your order with you as soon as we can – all orders are dispatched within 2-4 working days. You will receive a notification email when your order has been shipped. Our products usually arrive in pristine condition and match or exceed our customers' expectations. So, in the very unlikely event your product should arrive damaged or faulty, please let us know and we will gladly send you a replacement.
Frame Details
The frames are custom made in Co. Cork, Ireland by accredited framers. They are white-washed oak and each comes with glass. We've designed custom boxes to ensure no glass breakages in transit. The finished framed artwork will be sealed and have a sturdy hanging cord attached.