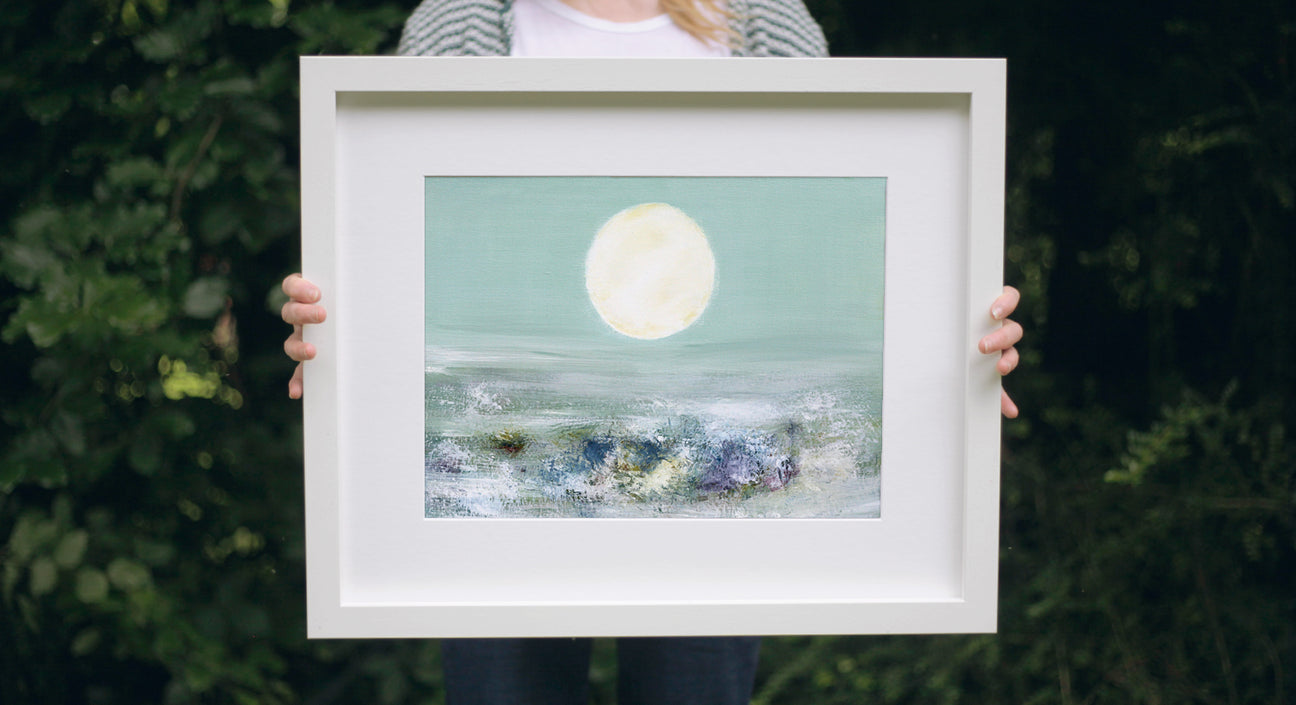 The inspiration
This was painted during February whilst heavy snow fell over the landscape in the west of Ireland where I live, covering the native hawthorns in a blanket of white. In Irish folklore the hawthorn is a sacred and magical tree often known as the fairy tree. It is considered bad luck to harm one which ensures they often lie undisturbed on many pieces of land and can live to well over four hundred years. 
Handmade at home
Each print is lovingly assembled by me at home in Roscommon. I sign and number each one, mount it in a beautiful frame, and attach a written note describing the inspiration.
Shipping and Returns
Our aim is to have your order with you as soon as we can – all orders are dispatched within 2-4 working days. You will receive a notification email when your order has been shipped. Our products usually arrive in pristine condition and match or exceed our customers' expectations. So, in the very unlikely event your product should arrive damaged or faulty, please let us know and we will gladly send you a replacement.
Frame Details
The frames are custom made in Co. Cork, Ireland by accredited framers. They are white-washed oak and each comes with glass. We've designed custom boxes to ensure no glass breakages in transit. The finished framed artwork will be sealed and have a sturdy hanging cord attached.